The countdown continues with the Top 10 Albums of 2015…
 

10) Tremonti – Cauterize
Genre: Hard Rock/Metal
One Line Summary: Released from the shackles of Alter Bridge the Mark Tremoni show kicks the ass of anthemic hard rock and speeds further into the thrash zone than ever before, stopping only to showcase his burgeoning vocal talents and guitar virtuoso chops.
Top Track: Cauterize – Title track sets the attack tone to 11 for the whole album with an apocalyptic inducing thrash monster with an epic chorus.

Watch: Another Heart
9) Trucker Diablo – Rise Above The Noise
Genre: Hard Rock
One Line Summary: Beer swilling, fist pumping, havoc wrecking hard rock with a significant eye on catchy melodies, headbanging rhythmn guitars and chorus' you can really sing your heart out to.
Top Track: We Stand Strong –  Energy, crunching Gibson Les Pauls and a superb propulsive chorus which deserves to have the volume up and windows down.
Watch: We Stand Strong
8) Strung Out  – Transmission.Alpha.Delta
Genre: Punk
One Line Summary: Blink and you'll miss the awesome intertwining guitar melodies among the restless drumming, insistent vocals and frenetic tempo's of these mosh pit anthems.
Top Track: The Animal And The Machine –  Exhilarating and action packed punk noise.
Watch: Modern Drugs
7) The Darkness – Last Of Our Kind
Genre: Rock
One Line Summary: The East Anglian heirs to the mighty throne of rock prove they are still a force to be reckoned with, featuring big riff monsters, lighter waving singalongs, glam pyrotechnics and Hawkins unmistakable falsetto howls.
Top Track: Open Fire – Whilst pilfering from The Cults guitar effect pedal board, this tune shows a revitalised band hitting all the right notes.
Watch: Open Fire
6) Ash – Kablammo
Genre: Rock
One Line Summary: Ash return triumphantly after no full length LP for 8 years with their trademark fun filled blasts of energetic pop rock which can still inspire the most raucous air guitaring, booming sing-a-longs and fuzzy heart-swell.
Top Track: Cocoon – Simple, fun, energetic, upbeat, infectious = Ash on top form
Watch: Cocoon
5) Neck Deep – Life's Not Out To Get You
Genre: Pop Punk
One Line Summary: These Welshmen show the Americans how to produce crisp pop punk anthems which are bursting with melodies, driving power chords, breakneck drumming and super catchy vocal hooks.
Top Track: Gold Steps – Bouncing but chunky interlocking guitar riffs with rapid-fire but immensely enjoyable vocal dynamism on this pogo party starter.

Watch: Can't Kick Up The Roots
4) Tracer – Water For Thirsty Dogs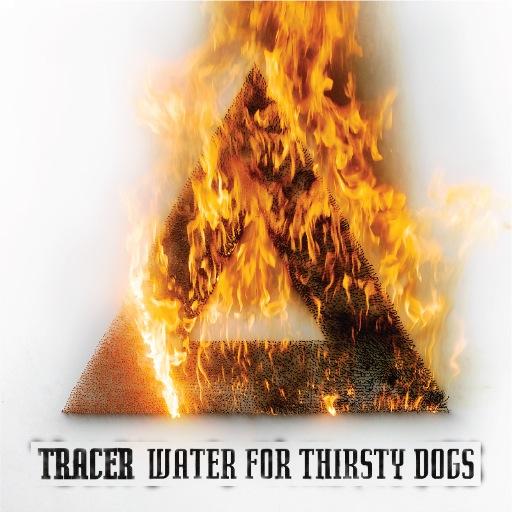 Genre: Hard Rock
One Line Summary: Post-Grunge Stoner-esque hard rock is the staple diet of this truly wrecking ball of an album with a strong vocal heart line and thumping guitar hooks bringing the fuel for your destruction.
Top Track: We're Only Animals – Borrowing a QOTSA vibe to produce a pile driving riff which propels this track to soaring heights.

Watch: Astronaut/Juggernaut
3) Brawlers – Romantic Errors Of Our Youth
Genre: Punk
One Line Summary: Debut album from Leeds punk rockers is a total triumph of mixing melodic power chord riffs and uber-infectious relate-able lyrics chorus's using their sublime craft for producing under 3 minute blasts of simple but effective anthems for modern day everybody's.
Top Track: Annabel – A few chord changes, a few minutes, a few nifty vocal hooks and a whole lot of energetic punk rock! (FYI – video is a corker)
Watch: Annabel
2) Hardcore Superstar – HCSS
Genre: Hard Rock
One Line Summary: The HCSS brand of Scandinavian punky hard rock which not only contains infectious tunes and gargantuan riffs, but add variety with smart use of effects, slow/fast tempo's, guest vocalists and soft/loud adrenaline power-ups.
Top Track: The Ocean – A quaint ringing of guitars opens out into a furious and addictive guitar melody scaled-back for the verses to allow the Janes Addiction style vocals shine through.

Watch: Touch The Sky

1) Crobot – Something Supernatural
Genre: Hard Rock
One Line Summary: Stunning album of how to turn a blues melodies into thunderbolts tossed down by the gods themselves, bursting with power, funk, head pounding grooves, screaming wah-wahs, stratospheric vocals, awesome guitar sounds and so many more superlatives on the truly awesome album of top quality rifftastic rock and roll! Disclaimer: Whilst originally released in late 2014 this full moon edition came out in 2015, so there…plus, it's too good to overlook.
Top Track: The Skull Of Geronimo – Simply the biggest blues riff of the year with the most epic sound driving forward on this murky but euphoric head thumping anthem of towering crescendo's, all hail the "The Skull Of Geronimoooooooooooooo…."!

Watch: Nowhere To Hide