Lets crash straight into the Top 10 on the road to find those who made it into the top ten albums of 2017 …
10) Andy James – Exodus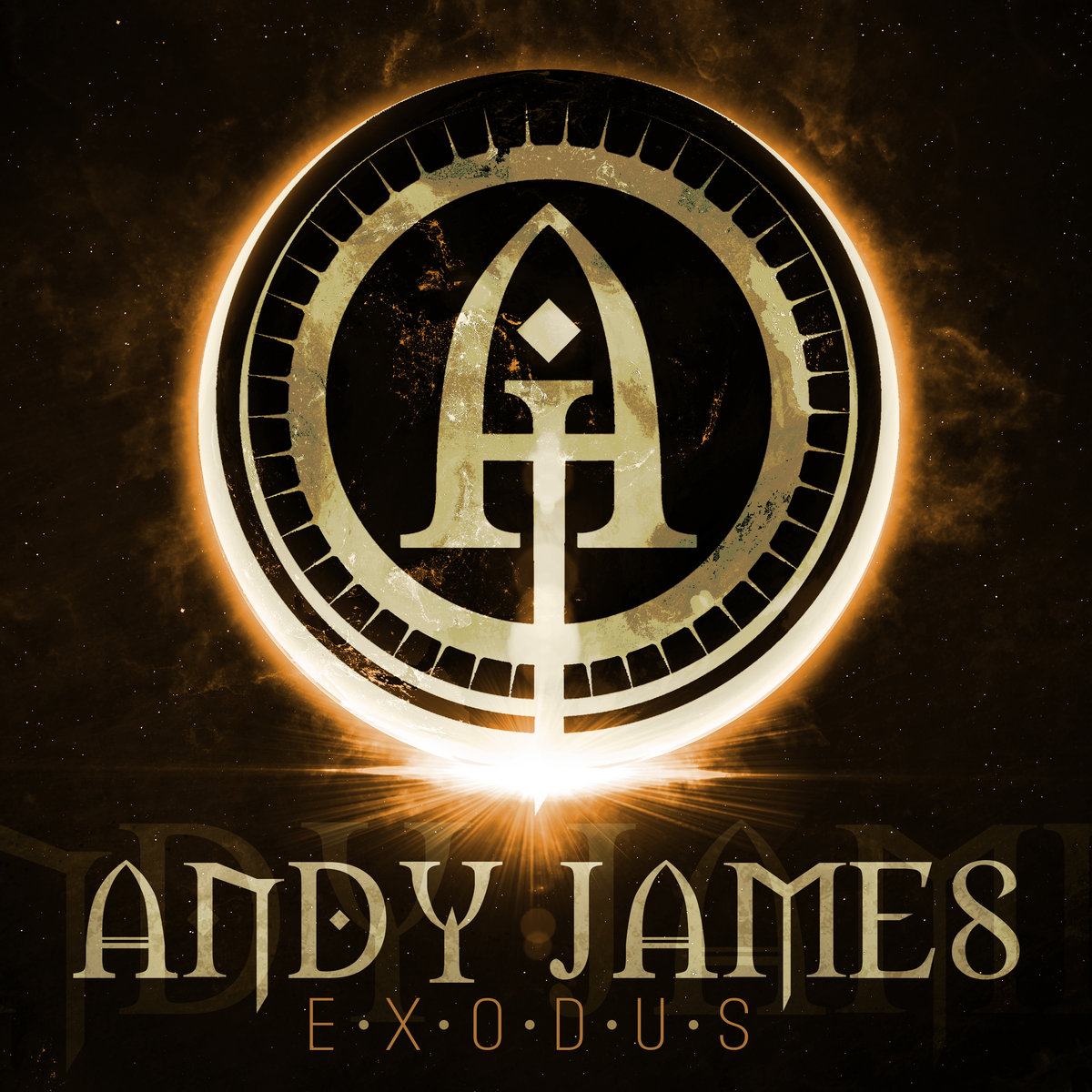 Genre: Instrumental Guitar | Label: Urban Yeti Records
Quick Fire Summary: Melody. Often overlooked by the wizards of guitar genius in favour of showboating technique and shred velocity. Andy James has put it front and centre of every track on Exodus, meaning each has a beautiful flow letting his 6 strings 'sing' astounding lead lines among a cacophony of metal madness. From all out diamond tipped rockers to soppy ballads this album is by far the best from a Guitar Virtuoso in seemingly forever!
Top Track: Made Of Stone – Simply stunning lead guitar work clearly weaves its own assertive voice throughout this melodic masterpiece of composition. The technical fretwork in itself is dazzling, but add in the rumbling double bass and atmospheric driving metal backing rhythms it shines like all outstanding instrumentals do.
Watch: Gone (The Ballad)
9) Alpha Male Tea Party – Health
Genre: Math Rock | Label: Big Scary Monsters
Quick Fire Summary: In their own words, this "F**king Loud Instrumental Band" hold back nothing on this, their third album of exquisite Math Rock. An intricately crafted set of tunes crammed full of madcap phrasing, bright melodies and optimistic guitars. Yet their progressive and technical guitar chops do not overshadow their desire to cut loose and rock out!
Top Track: Ballerina – From song one, chord one, AMTP showcase all their strengths; big riffs, crashing cymbals, jarring tempo shifts, delicate lead lines and atmospheric interludes. A true taste of whats to come.
Watch: Some Soldiers
8) War Cloud – War Cloud
Genre: Hard Rock | Label: Ripple Music
Quick Fire Summary: 70's Hard rock has blunderbuss'd back into the rock spheres this year and this debut is one of the finest examples of non nonsense, "we are going to blow your ears off" rock and roll. Its an unrelenting riff fest of 8 adrenaline fueled tracks that range from all out attack metal to lolloping bluesy stonerisms, all via their high, 'Flying V' powered melodic guitar slinging. Yet its their impressive abundance of melodic solo's which set them apart. Nothing over the top, just overdriven, intertwining, pitch shifted, harmonic dueling lead blues lines which make my heart sing and inevitably, the head bang.
Top Track: Divide & Conquer – A scaly blues run kicks us into the chugging palm muted power chords that lumber huge stoner footprints across the desert. All the while lulling you along with the smooth but tough vocals into thinking this is just another rock song…wrong. The majestic solo, kicks you out of the smoky stupor as the double guitar leads trade riffing battle blows leaving a huge trail of melodic destruction in its path (no pedals required). The kind of which have rarely seen since the glory Lizzy pairing of Robertson and Gorham.
Watch: Vulture City (Live)
7) Black Star Riders – Heavy Fire
Genre: Hard Rock | Label: Nuclear Blast
Quick Fire Summary: Harder, Faster, Stronger. The sideline new music output branch of the (barely) original Thin Lizzy lineup show the rest of the "inspired by" crowd how to master melodic rock and roll. This time out they have written fun, catchy, energetic and unapologetic pop  songs that rock-out with the best. Despite being rooted in the 70's heydays they have sharpened a modern sound. Whilst the rest reinvent and recreate…Black Star Riders clearly hold the patent.
Top Track: Who Rides The Tiger – Wailing wah wah bend verse riffs break out into full galloping stride on accelerated power blues chorus runs. Gloriously daft lyrics and a dreamy feelgood melodic guitar solo has all the Lizzy hallmarks of the grand masters seal of approval.
Watch: Testify Or Say Goodbye
6) Clowns – Lucid Again
Genre: Hardcore/Progressive Punk | Label: This Charming Man Records
Quick Fire Summary: Take the raw power and energy of hardcore punk, pop a few pills of psychadelia and you'll be well on the way to capturing the heart of these Australian noisenik's latest album. It has all the punk staples, choppy and high velocity chords, angry (yet melodic) vocal delivery and chaos breaking out at every turn. Yet intrigue is gathered most around the metamorphic stylistic shifts as it twists from tradition into effect heavy reverbed guitars melodies and back with effortless grace. It's loud, it's in your face, but also defiantly different and endlessly listenable.
Top Track: Like A Knife At A Gunfight – Simply put, this is the song i'll still be playing years from now and think; wow that build up crescendo are epic, the false peaks are teasing, the acoustic touches are captivating, the vocals are stylistically perfect, the proggy meanders are mesmerizing and the insane speed of the deceptively clean power chords is totally and utterly bonkers!!! I'll never tire of this tracks energy and carnage causing chaos.
Watch: Destroy The Evidence (Live)
5) Danko Jones – Wild Cat
Genre: Rock | Label: AFM Records
Quick Fire Summary: Another year, yet another appearance on our annual best of countdown for the most rock and roller of all rock and rollers, Danko Jones. This guy can do no wrong (in my eyes) with his positive enthusiasm for fist pumping, arms aloft, horns to the sky punk edged hard rock anthems. What's persevered him to this (album number 8) is retaining a melodic swagger and knack of a an infectious chorus or 10. Whether or not he ever breaks UK mainstream consciousness is irrelevant, the rock underground loves Danko.
Top Track: My Little RnR – The poppiest track and clear lead single sticks with the basics of Danko's craft. A simple little verse riff, those rough and ready muscular vocals, tough chugging rhythm guitars, melodic guitar lead lines and a damn catchy chorus designed to lift spirits and raise collective voices.
Watch: My Little RnR

4) Blood Command – Gang Signs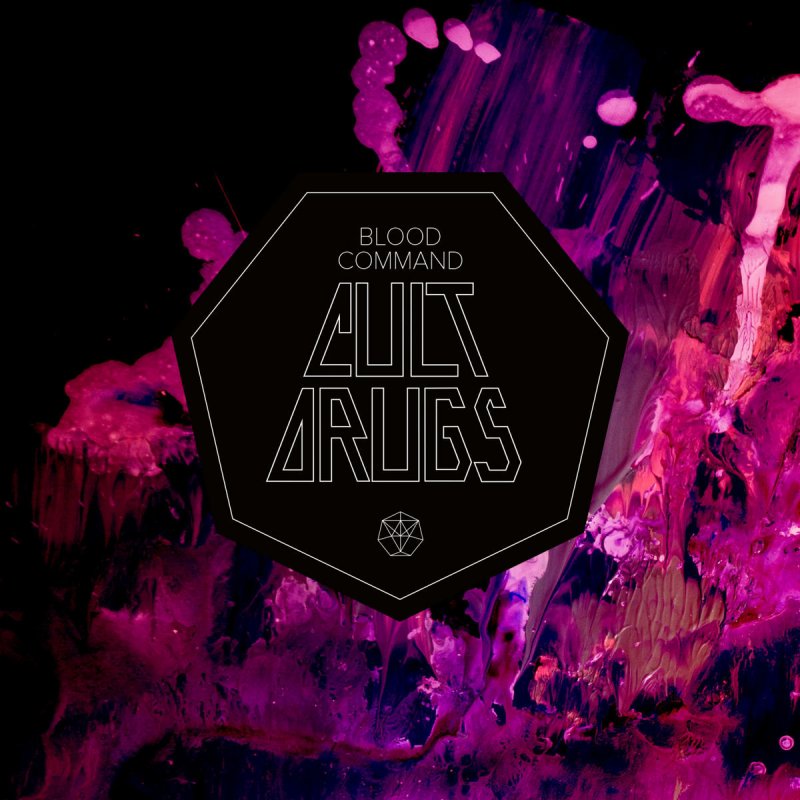 Genre: Punk | Label: Fysisk Format
Quick Fire Summary: The 3rd outing for these Norwegian Art Punks is their most outrageously heavy to date, yet still find plenty of room for new ideas and the bubbling undercurrent of catchy chorus' lines. The upping of their electronic arsenal is their most dynamic addition that turns what could be stagnate punk, often into a crushing club bangerz. The balance between the clean chorus' and visceral vocal punishment dished out by new vocalist Karina Ljone is one finely traversed. Where hardcore, pop and art collide, that's where Blood Command will be.
Top Track: Ctrl + Art + Delete – A warning shot across the bows encapsulates their sound in 3 short minutes. A slowly taut and wound up crescendo laced with electronic dubby warp-warps finally explodes into full hardcore punk mode with fiery lacerating lyrics. Come the chorus however they come smooth and clean before the circling vortex of choppy guitars implode to unleash the carnage once more.
Watch: Quitters Don't Smoke

3) Dead Lord – In Ignorance We Trust
Genre: Rock | Label: Century Media Records
Quick Fire Summary: "Rock. From Sweden." Says their website, and that's a pretty clear summation of this crack shooting band of tremendous musicians who know how to raise the roof in the homeland of retro-rock. Not for the first time on this countdown, the Lizzy influences are plain to see with many a duelling melodic solo that dance and dazzle throughout their entrancing interplay. The vocals, I admit are Marmite. But if you do love them, then there is no boundary to to glory of this anthemic, big mustache pouting slab of prime 70's fun fueled rock and roll.
Top Track: Darker Times – I love a good juxtapose and that's exactly what you get on the closing track. With one the most upbeat driving riffs on the album with an insistent pace, not even the discontented lyrics can stop the oozing of a fun filled 70's party. If Cheers was ever resurrected in 2018, this is a dead cert to be the theme tune.
Watch: Too Late

2) Hunter & The Bear – Paper Heart
Genre: Rock | Label: Hunter & The Bear
Quick Fire Summary: Yes I'm still a sucker for anthemic joyous rock, and if judged on this alone, Hunter & The Bear would have lifted this year's crown. Warm smooth and hearty vocals melt like butter on the backdrop of high gloss production that is firmly rooted in radio friendliness. Despite the pop qualities, there are most definitely a guitar band who love to rock out. Its uplifting, is packed with top drawer songwriting, soul soaring songs and chorus's to sing till your vocal chords dry up. 9 (self) released singles (all with videos) certainly says something.
Top Track: Hologram – I could easily have picked every song on this album, but Hologram with a chorus so infectious it should have hazmat stamped on its cover gets the nod. Blending electronics among the clean yet rough power chords among the somber verses works well and leads into the euphoria of 'that' chorus. Honest heart on sleeve songwriting only adds to its captivating passage.
Watch: Who's Gonna Hear You

1) Feral Ohms – Feral Ohms
Genre: Hard Rock/Punk | Label: Silver Current
Quick Fire Summary: Feral Ohms is an unhinged, searingly intense, sharpened fuzz fueled lo-fi garage rocker. Forged in the MC5 fires of no nonsense ear blasting powerful punk onslaughts, their amped up scuzziness is both muscular and raw. Dive beneath the wailing wall of guitar, thunderous bass and reckless drums however and you'll also find some surprisingly melodic lines and super hard rock riffing too. This is one band destined for orchestrating mosh pit madness in sweaty basement bars to relentlessly pummel heads, hearts and minds with a bombardment of primitive rock and roll. A singularity of chaos reigns supreme in 2017…the Rock Gods salute you!
Top Track: Love Damage – A deranged riff monster goes on a rampage smashing noise rock guitars into a wall of cymbals clearing anything in its path, cranking the amp reverb up to sound like the coming of the apocalypse whilst a deranged 'howl at the moon' vocal fill the air. An intense and stupefying 3 minutes of punk energy.
That's all for 2017. Well done to you if you got this far! Rock (& Roll) on 2018.