Maybe its having more time to enjoy, to delve, to engage and to envelop, but for me 2018 has been a really stellar year for great new albums which have primarily yet to break the mainstream. Whilst I can only see a handful ever breaking that barrier any time soon, it's the struggle up rock mountain that's getting tougher with each passing year. Yet with bands like these and those dedicated folk who live, breathe and sweat rock and roll, the dream will never die. It will never pass, it will merely evolve just waiting for the next misfit bunch to pick up the broken strings and wayward hope and carry on the good fight. So to my call to arms…get on down to the clubs, be in the crowds, down a few cold ones with your friends and you'll see its a living breathing dragon of fury primed for flight every night. And to all those who think that rock and roll is actually dead, read on…if you dare!
DoesItRock.net Albums of 2018
20) Fragile Things – Echo Chambers (Blue Edition)
Genre: Hard Rock | Label: Fragile Things
Quick Fire Summary: Always ones to champion "new" British rock talent, we start with a band fronted by the original Heaven's Basement frontman Richie Hevanz (only with a lot less eyeliner). Its hard hitting rock with a modern twist and soaring vocals, immense chorus' and striking lyrics that make this a contender for upcoming rising stars of the year. (Technically this was released in 2017 as an EP, the blue edition dropped in 2018 with a few more tracks.)
Top Track: Disappear – An extraordinary (not cheesy) power ballad about love lost and associated metal struggles. Its open hearted and empathic delivery stirs emotion, cutting through the truly huge wall of guitars and a flying vocal lines. How all ballads should be.
Watch: Disappear
19) Massive Wagons – Full Nelson
Genre: Hard Rock | Label: Earache Records
Quick Fire Summary: Another rising British hard rock outfit have proven themselves on this stellar album of good old fashioned energetic rock and roll. It's well polished production and huge chorus' provides the pop hooks with the strutting guitars power the engine. Melds latter day Against Me! clean vocals with Weezer-esque quirkiness into a well rounded package which showcases plenty of variety and catchy earworms.
Top Track: Back To The Stack– A fitting tribute to the late Rick Parfitt, this three chord power chugger is flying high above the Status Quo with its "Maximum Attack, You know, You know, You know You know!"
Watch: Back To The Stack
18) The Dirty Nil – Master Volume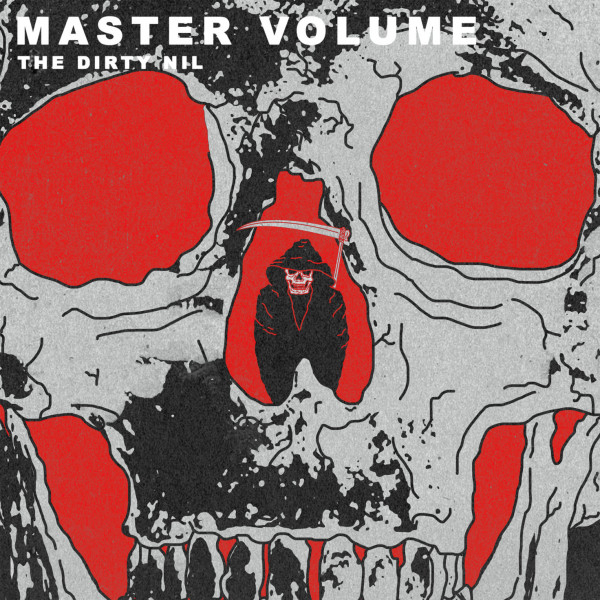 Genre: Rock | Label: Dine Alone
Quick Fire Summary: Rawkus, uncompromising, relentless pursuit of the rock and roll dream is well and truly alive in the hands of The Dirty Nil. Buzzsaw guitars, rasping vocals and plundering riffs race at punk pace with barely any self control. Yes, Its messy and mudded, but in between there are fantastic tracks and charging melodies during their brief life. Burning bright and rising fast these chaps.
Top Track: I Don't Want That Phone Call – Probably the first rock tune with a overtly Anti-Drug message. A refreshing approach and has sadness and truth close to its evocative and passionate howled delivery from vocalist Luke Bentham.
Watch: I Don't Want That Phone Call
17) Black Stone Cherry – Family Tree
Genre: Hard Rock | Label: Roadrunner Records
Quick Fire Summary: BSC brought back the the blues in 2018 and with it rejuvenated what was a fairly lacklustre streak dating back to 2012. Whats more they added newfound playfulness with a new funky groove which produces many of the albums best moments. It's not afraid to be a little cheesy and certainly their riffs are back to their southern ass kickin' best.
Top Track: Bad Habit – The obvious standout single features a doozy of a dual guitar lead lick that's bluesy and soulful. The playful effect soaked bridge solo is a wonderful passage which ups the thump and drops the tempo ready for the final ho-ha back into the main rhythm.
Watch: Bad Habit
16) Joe Bonamassa – Redemption

Genre: Blues | Label: J&R Adventures
Quick Fire Summary: Welcome return number 2 of this years countdown comes from the modern king of the Blues, the living legend that is Joe Bonamassa. This his 13th album is a fine lively jaunt which displays his more playful side with upbeat rhythm and blues numbers alongside more traditional rootsy tracks and even the odd jazz inflection to boot. His warm vocals are as smooth as ever and his guitar playing is an astounding thing of beauty.
Top Track: King Bee Shakedown – A real swinger of a bluesy shuffle takes flight with full brass accompaniment providing the high notes on this fun dance hall number. Strong kicking tempo, nifty riffs and a might slide solo add variety and vitality.
Watch: King Bee Shakedown
15) Kit Trigg – Life
Genre: Blues Rock | Label: Kit Trigg & Nic Sleight
Quick Fire Summary: As a sucker for scrappy stoner fuzz, riffs,  blues and new homegrown talent, the debut LP from this Surrey duo ticks all these boxes. Its unrefined, it pays homage to the good old blues lick, the desert and likes nothing more to rock out as much noise as two men with 6 strings and 2 sticks can muster. Evanescent songs burn bright with barely two tunes clocking in at over 3 mins. Short sweet and sumptuous.
Top Track: I Gotta Red Strat – Ths blues rockin' banger has a little bit of everything. A glossy clean power chord riff, thumping desert rock, punky attitude, head banging, addictive simplicity and a cool baby blues solo to offset the carnage. Oh and yes… He has a red Strat!
Watch: I Gotta Red Strat

14) IDLES – Joy As An Act Of Rebellion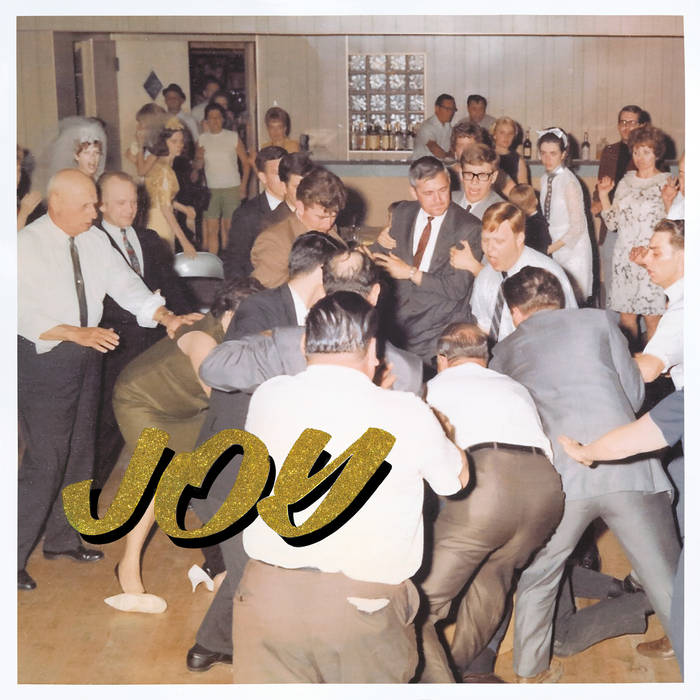 Genre: Punk | Label: Partisan Records
Quick Fire Summary: A lot has been written and said about these Bristol punks who will stop at nothing until they have angrily railroaded their gruff political voice and dirty garage rock into every living room up and down the currently divided Isle of Great Britain. They have captured a feeling of unease and uncompromising anger via their shadowy blasts of raging emotion, modern punk at its rawkus best.
Top Track: Danny Nedalko – An anthem of unity from an unlikely source which is pro-immigration and anti-discrimination. All delivered through a rampaging full tilt garage punk rocker with a damn football chant style chorus which has us all howling Danny's name at full volume.
Watch: Danny Nedalko (Live)
13) Tusky – Rated Gnar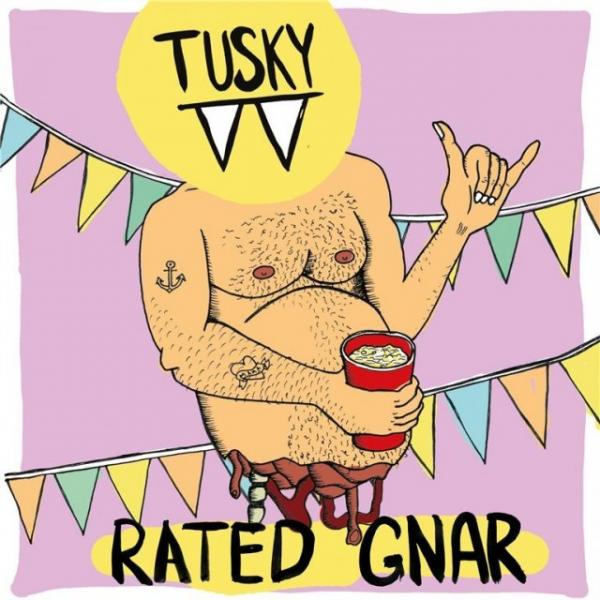 Genre: Punk | Label: V2 Records Benelux
Quick Fire Summary: I what's probably a first for DiR.net, we have a Dutch Punk rock outfit in our EOY countdown. This is a record made from equal parts pop punk (under the california sun), technical post hardcore eccentricity, hardcore speed-slamming, hard rock riffing all ties together with a youthful and invigorated Foo Fighter vibe. Its dynamic, its varied and it keeps you on you toes dancing along for its less is more 30 mins of unexpected twists and turns.
Top Track: Going Out – I dare you not to want to jump out of your seat and throw stuff (metaphorically of course) when the opening rampage of power chords hit. Barely does the pumping energy let up throughout this sunny punk rocker that grips and doesn't let go for a wild ride.
Watch: Going Out
12) Bullets And Octane – Waking Up Dead
Genre: Punk/Rock | Label:  Bad MoFo Records/Cargo Records UK
One Line Summary: Returning sleazy rockers B&O have rekindled their spirits and are back partying hard and playing loud, living and breathing the lifestyle they dream of.  A raft of supermassive rock tunes on display, infused with punk urgency and electrifying melodies.
Top Track: When We Were Young – A thumping rock track which makes you believe that every night is a Friday night, every song must be sung and every chord must be amplified. Their fighting spirit and passion for performing is front and centre of this uplifting tune.
Watch: When We Were Young

11) Coheed & Cambria – Unheavenly Creatures
Genre: Prog Rock | Label:Roadrunner
Quick Fire Summary:The 9th album emphatically rejuvenates C&C's natural bombastic eccentricity and progressive tendencies. Pomp and over the top styling's aplenty, it gloriously revels in throwbacks to their earlier day selves, with borrowed melodies and lyrics strewn across this sprawling space rock voyage. Grandeur really suits the huge classic rock ramparts they build with expert precision and heavy firepower.
Top Track: The Gutter – Epic tune which wistfully switches from tinkling keys, to razor sharp riffs and vocal delivery sweeping from aggressive urgency to fragility. This is all prelude to their gloriously dramatic, glamtastic guitar and exhilarating power balladry.
Watch: The Gutter
Roll on the top 10!