What a funny old year hey? Confined to our homes, deprived of live gigs and separated from friends and family. But despite this the one keystone of our lives has remained, Rock! Logistics withstanding, there have been many great albums released and recorded during these troubling times. So lets get it over with already with this years abridged rundown of those albums which despite everything going on has raised the spirits, touched the sky and shook our foundations in 2020:
15) John Petrucci – Terminal Velocity
Genre: Guitar Virtuoso, Metal | Label: Napalm Records
Quick Fire Summary: Prog Metal Titan turns out a simply stunning instrumental metal record which channels melody, raw speed of the highest order and an overwhelming sense of fun and exuberance.
Top Track: The Happy Song – Dare you not smile at this corker!
14) All Time Low – Wake Up Sunshine
Genre: Pop Punk | Label: Fuelled By Ramen
Quick Fire Summary: We all need a bit of canned sunshine and this record brings it by the bucket load. Full of darn catchy melodies while rolling us back to pop punks 00's glory days. A bright beacon of summer to spin on these long cold winter nights.
Top Track: Sleeping In – Bouncy pop punk banger with driving guitars and an ear-worm in place of a chorus.
13) Haggard Cat – Common Sense Holiday
Genre: Rock | Label: Earache Records
Quick Fire Summary: Craftily chaotic this cataclysm of scrappy off-kilter and unhinged rock and roll is a welcome relief from predictability. Big riffing and held together by a thread clearly about to explode in a basement club at some point in the future.
Top Track: Show Reel – Dance Punk headbanger somehow bookends a twisting track that which brings anger and vitriol alongside its unexpected down-tempo progressive interlude
12) Dead Lord – Surrender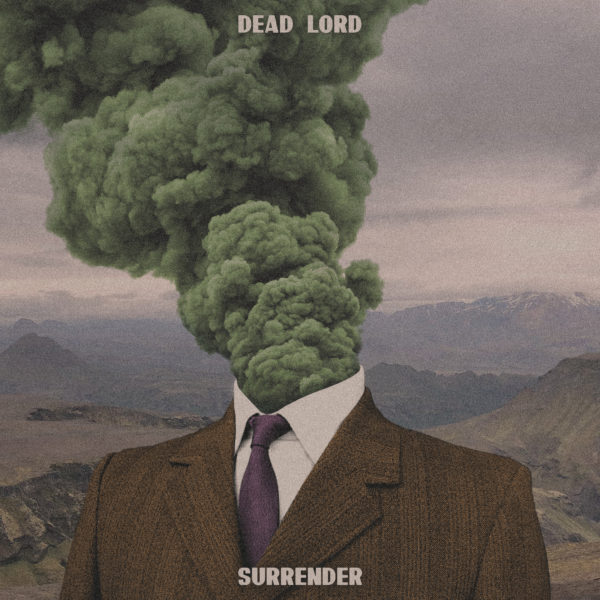 Genre: Hard Rock | Label: Century Media Records
Quick Fire Summary: I'm a sucker for Thin Lizzy, so these Swedish hard rockers can't really falter in my book. Another collection of upbeat and optimistic sounds that bring joy to this pop-centric guitar slinging acolyte.
Top Track: Distance Over Time – The melody is a prime slab of 70's melodic rock that bumbles along with bounding enthusiasm. Who doesn't love a duelling guitar solo anyway?
11) Brothers Osbourne – Skeletons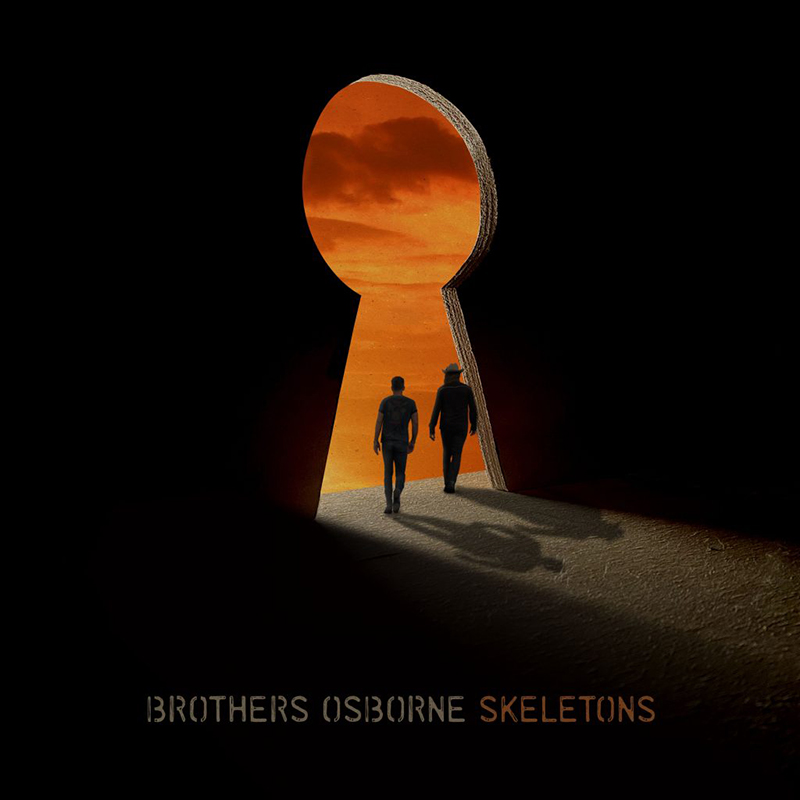 Genre: Country/Blues | Label: EMI
Quick Fire Summary: Southern twanging, bonafide country folk have flexed their appeal outside of Nashville and their soulful schmoozing is pure escapism. They meld blues and pop with their low drawl to universal appeal on both sides of the Atlantic.
Top Track: Where The Good Ones Are – Shows a fleet footed lightness among its tactile guitar which takes flight on a freefalling chorus full of breezy care free Americanisms.
10) Trivium – What The Dead Men Say
Genre: Heavy Metal | Label: Roadrunner Records
Quick Fire Summary: Modern metal has diverged into millions of tiny unique fragments of itself which is why this rather traditional thrash meets heavy metal record resonates so well. It's equal parts deep and dark riffs, body blow melodies set against contrasting vocals of cutting cleans and throaty scrawls.
Top Track: The Defiant – Heavy galloping riffing with a real kickin' scale overlay drives this hearty epic that is melodic, soaring and dare I say it…heartily defiant.
9) Joe Satriani – Shapeshifting
Genre: Rock/Instrumental | Label: Sony
Quick Fire Summary: The Surfin' Alien has landed back to earth with a bump as the legend of guitar has regained the fun and frivolity on his latest outing. Shapeshifting take a big looks backwards to his classic early 80's records and shows he can still rock out in the digital generation.
Top Track: Nineteen Eighty – Absolutely fantastic tribute to the one and only Eddie Van Halen is a classic Satch Boogie which deserves to be on repeat for another 40 years.
8) Blues Pills – Holy Moly!
Genre: Rock/Blues | Label: Nuclear Blast
Quick Fire Summary: Brooding and blustery this warm record of comfort blues is as driven by fat fuzz as it is powerhouse vocals. Riffs for days and chorus's for years, its got a formula that's irresistible. Mixing soul, funk, psychadelia and hard rock its strong feminist message isn't the only think resonating here.
Top Track: Low Road – Throttle through the floor from the first chord, it take s a white knuckle grip and doesnt let go amidst flaring solo's, firecracker vocals and driving thunder-chords.
7) These Wicked Rivers – Eden
Genre: Hard Rock | Label: Rock People Records
Quick Fire Summary: A new band on the radar who has impressed with their swampy blues infused hard rock that's got southern flare despite being middle Englanders. Their guitar tone is seriously impressive, as istheir uncompromising rock and roll that could have a buffalo stampede running for the hills.
Top Track: Evergreen – Powerful riff rock that has a mysterious air of the wilderness which it confronts with a beer in hand and isn't afraid to throw it.
6) H.E.A.T. – II
Genre: Hard Rock | Label: Rock People Records
Quick Fire Summary: The Grab some neon and prepare to dazzle all the way back to the 80's on this massively OTT stadium ready rock romp of pure un-adultered retro throwback. Its playful, joyful, fun and a whole lot of fun
Top Track: One By One- If ever there was a epic boss battle of the muscle bound action hero's of yore (yes you Arnie & Sylvester), this ready-made montage maker would have to be the soundtrack.
5) Ac/Dc – Power Up
Genre: Hard Rock | Label: Columbia
Quick Fire Summary: Grandfathers of LOUD return with a fitting tribute to their last rhythm master extraordinaire Malcolm Young. So much so that many of these tracks are co-written by him and we have a rejuvenated Brian back on vocals where he belongs. A polished and pulverising set of taut hard rock anthems that shows they can still set the standard, well into their fifth decade.
Top Track: Shot In The Dark – Could easily fit alongside their masterworks with its thumping riff, razor sharp melody and a metronomic feel good stomp.
4) Kvelertak – Splid
Genre: Rock/Metal | Label: Rise Records
Quick Fire Summary: Chaos cometh with the blistering returneth to form(eth?) of these metamophic norwegian rock/metal titans. Always putting the pedal through the floor, their romping tunes are as fast a flamboyant as they are dark and heavy. New vocalist slots in seamlessly and their have regained their lust for energetic bouncy mosh pit carnage.
Top Track: Discord – Guitar chops at the ready. This snarling fork-tongued punk and roll blaster is smothered with a supreme mass of bright melodies that could brighten the darkest of lockdown days.
3) Thundermother – Heat Wave
Genre: Hard Rock | Label: AFM Records
Quick Fire Summary: These kick-ass ladies are the true heiresses to the hard rock crown and their ascendency is only accelerating with this full throttle selection of pure clenched fist, unapologetic party rock and roll anthems. Precision riffs, driving guitars and soaked in alcohol they are sticking one very large middle finger up at anyone who dares to say Hard Rock needs actual balls!
Top Track: Driving In Style – Hard rock anthems don't come any harder and faster than this statement single which you need an incredibly strong grip to hold on to. "Better than Ac/Dc?" I hear you howl. I say…just trust me!
2) Massive Wagons – House Of Noise
Genre: Hard Rock | Label: Earache Records
Quick Fire Summary: The best of British rock and roll these Lancastrian legends serves a true banquet of prime cut stadium ready firecrackers which are ready to explode over the globe. They love to put the tongue in cheek almost as much as writing absolute belters of a chorus set to rock the festival scene near you (in the distant future!).
Top Track: In It Together – A heart swelling, pride lifting anthem of togetherness that brings smiles, joy, spirit and more than a hat tilt towards the Quo blues shuffle (…again).
1) Black Stone Cherry – The Human Condition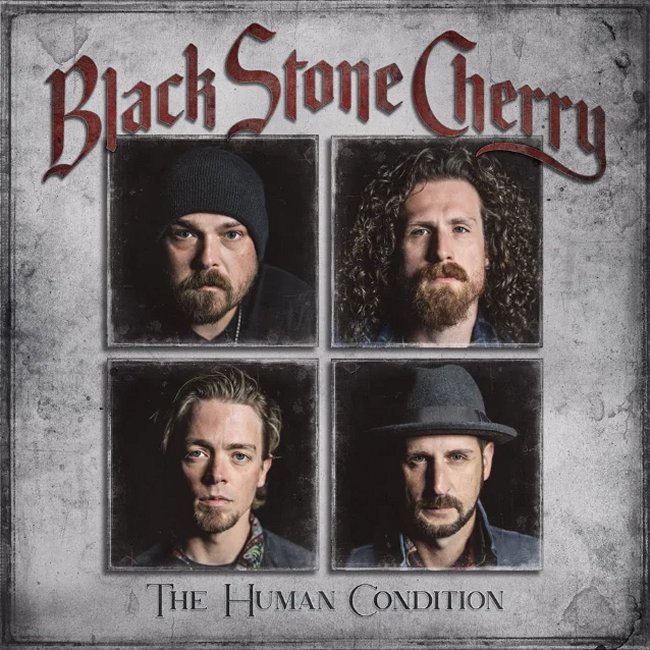 Genre: Hard Rock | Label: Mascot Records
Quick Fire Summary: This years Number One is certainly southern style comfort food. A stellar record, setting new quality standards for the band who have continued to mine their recent rich vein of anthemic wealth. Their songs brim with heart, soul and stonking melodies. Plenty of huge radio hits as to be expected, but also lots of back to basics heaviness of yesteryears. A perfect combination to see us through 2020 with a warm bright torch glow.
Top Track: Keep On Keepin' On – Darn simple but hugely effective. A sweet but tough ballad that simply brings a sense of togetherness and pride which can only be gained by belting it out at max volume, again, and again, and again… one that has got be through these groundhog lockdown days.